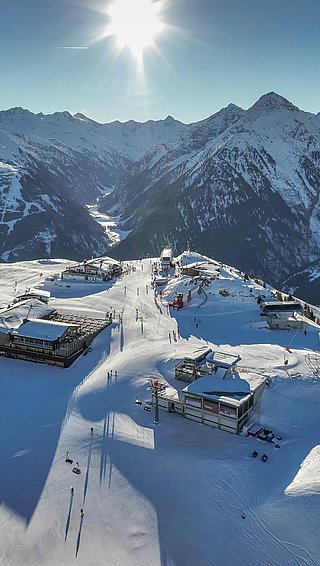 The glacier is a habitat and place for adventure, always in the flow and yet of majestic calm.
The Hintertux Glacier
Austria's only year-round ski area with plenty of pecularities
The Hintertux Glacier is a jack of all trades when it comes to the most beautiful holiday experiences. In Winter, it is part of the Ski- und Gletscherwelt Zillertal 3000 (Ski- and Glacier World 3000 Zillertal) with fantastic 203 km of slopes and a sensational ski track of 72 km and 15,000 altitudes. But that's not all: The NaturEisPalast (Natural Ice Palace) and the Spannaglhöhle (marble cave) are underground attractions for the whole family.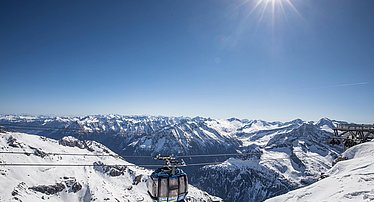 The glacier ski area Hintertux, Tyrol, Austria
The ski season on the Hintertux Glacier never ends: Enjoy best slope conditions 365 days a year. In Winter, the Glacier Ski Area offers 60 km of slopes in total, of which 14 km are easy (blue) for beginners, 35 moderate (red) for advanced skiers, and 11 difficult (black) for experts. 22 cable cars and ski lifts bring you quickly to the starting point of your ski fun. In warm summertime, the best of both worlds is waiting for you: After benefiting from 20 km of trails, you may enjoy the afternoon on the sun decks at Hotel Klausnerhof. Sommer and Winter on one day – the unique real deal at the Hintertux Glacier!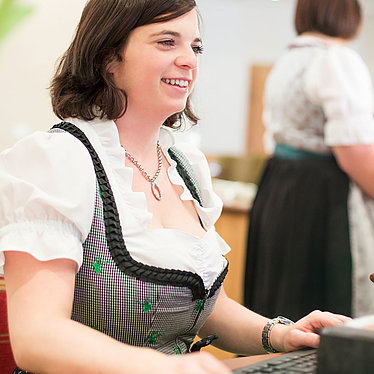 Our Hintertux Glacier has been awarded several times as the world's best glacier ski area!
Wonder of natural at the Hintertux Glacier
Only a few minute's walk from the mountain station of the "Glacier Bus", you find a rather unremarkable entrance to another world: the NaturEisPalast (Natural Ice Palace). Descend to 30 meters beneath the surface along the way from natural crevasses, cages, and artfully built passageways. Discover the underground glacier lake of never-freezing water and take an enchanting boat trip. The contrast could not be sharper when stepping out of the artfully illuminated, freezing calmness into the sunlight! One-stop further by the Glacier Bus down the valley, the next discovery awaits you: the Spannaglhöhle. The marble cave dazzles among other things with cave bears' actual skeletons and thereby conveys a different but just as exciting impression from the inside of the mighty Hintertux Glacier.