7 good reasons for the Klausnerhof
This is why you should spend your summer and winter holidays in Hintertux, Tyrol, Austria
7 good reasons for the Klausnerhof
This is why you should spend your summer and winter holidays in Hintertux, Tyrol, Austria
What is most important to you during your holiday? Is it the personal atmosphere in a family-run hotel? Do you want peace and relaxation amongst beautiful mountain nature? Do you want to enjoy excellent cuisine, a spacious wellness area, and activities right on your doorstep? Then the Klausnerhof in Hintertux, Tyrol, Austria is the right place for you!
Martin Klausner takes care of the in-house agriculture. The fresh milk and dairy products from our cows are served on the breakfast buffet and used in the Klausnerhof gourmet cuisine.
In Winter, you reach the Klausnerhof directly from the ski area on the Hintertux Glacier when riding down the 12 km long dream slope. A day of skiing can't end any better.
The Hintertux Glacier is Austria's only year-round ski area and offers many highlights, like the Gletscherflohpark for kids as well as the unique NaturEisPalast ("Natural Ice Palace") and its lake.
The Panorama Spa with glacier views is located on the 5th and 6th floor. Enjoy the water and sauna world, massages, beauty and body treatments.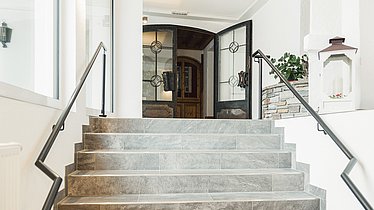 The Klausnerhof proves constant guest satisfaction through top reviews. Numerous returning guests appreciate our top-level hospitality and service.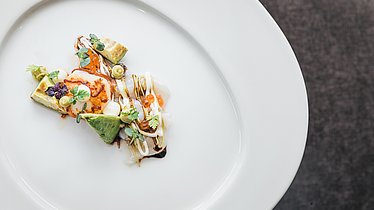 Let the chef Patrick Wohlfarter and Stefan Klausner with his team spoil you with regional and seasonal delights, that are created every day fresh and tastefully.