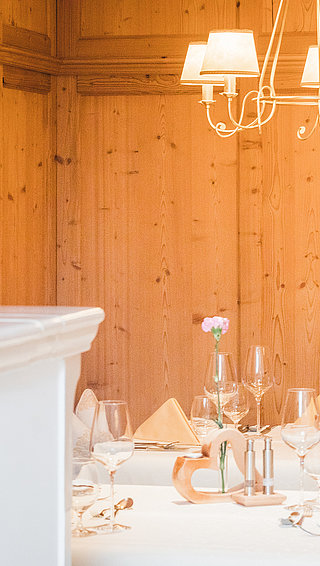 Who, what and where? With a few tips you will find your way around Hotel Klausnerhof from the very beginning.
Good to know – Info from start to finish
Key information about your holiday at Klausnerhof in Hintertux, Tyrol, Austria
Before a holiday trip, there is a lot to plan and consider: Can you benefit from the early bird bonus and which discounts for children are available? What about the booking and cancellation policies, and is the payment for your stay completed? Is your dog allowed to come with you, and where will you park your car? All this information and more got provided in our Info List From Start to Finish.
Arrival and check-out
You are free to enter your room at Hotel Klausnerhof on your arrival day from 3.00 pm. Please inform us by phone if you want to check-in after 6.00 pm. On your day of departure, we ask you to clear your room by 11.00 noon. After, we are happy to store your luggage until your final check-out. Against payment of 35 euros, you can access the spa area and enjoy our afternoon buffet on your departure day.
Down payment
Please be aware that payments from non-EU countries incur fees. Therefore, we recommend payment by credit card.
Bank account Austria:
BTV Mayrhofen
IBAN: AT571639000139187911
BIC: BTVAAT22XXX
Bank account Switzerland:
IBAN CHF-Konto: CH08 0852 5000 SA31 308A A
SWIFT (BIC): BTVACH22
Postcheck-Konto: 85-723761-3
Dogs
Your well-behaved, four-legged friend is welcome at Hotel Klausnerhof upon prior notification. We charge for your dog 20 euros per day, excluding food. For hygienic reasons, animals are not allowed in the restaurant and the spa area. Please consider appropriate insurance against any possible damage.
Children Discount from 0 – 18 Years
The following discounts for children are granted on the daily room rate when two persons pay the full price if the child is spending the night in the parent's room:
0 – 2 years 100 percent
3 – 5 years 35 euros per day
Aged 6 years 50 percent discount
From 15 – 18 years 20 percent discount
Summer discounts for children from 2023: (from 2 full-paying adults)
0-6 years 100%
7 – 14 years 50%
15-18 years 20%
Meals
Breakfast from 7.30 am to 10.30 am
Afternoon snack from 3.00 pm to 5.00 pm
Dinner from 7.30 pm to 8.00 pm
Local tax
The listed room prices are exclusive of local tax. This tax applies to guests aged 15 years old and amounts to 1.80 euros per day and person.
Bike rental
Rental of mountain bikes at Intersport (a sports shop) in Hintertux (600 m from the Hotel), rental of e-bikes in Hotel Klausnerhof (against payment).
Reservation
We require a written reservation by postal vote, fax, or email. The reservation is valid as soon as the down payment (30 percent of the total price) has been transferred to our bank account. If you provide us with your credit card details, we are happy to undertake the debit for you.

Travel insurance
We are sorry if you are unable to head off to your deserved holiday. To ensure that no uncovered costs arise, we recommend taking out travel insurance.
Sauna World
Hotel Klausnerhof's saunas are textile free and are open from 3.00 pm to 7.30 pm for guests aged 16 years. A wellness bag with a bathrobe and slippers resides in your room.
Cancellation & costs
We know you look forward to your vacation. However, it can happen that something comes up. Our cancellation conditions are as follows:
Austrian hotel contract conditions in case of cancellation:
You can cancel free of charge up to 60 days before the start of your holiday.Up to 1 month before the start of your holiday, 40% of the total price will be charged, up to 1 week before arrival 70%, then 90% of the total price.
Underground parking space
We have one underground parking space for your vehicle ready per room at no cost. The height is 2.20m.
Water World & Sauna opening times
Indoor pool from 7.00 am to 7.30 pm
Outdoor pool from 3.00 pm to 7.00 pm
Hot tub from 3.00 pm to 7.00 pm
Saunas from 3.00 pm to 7.30 pm
Payment
At Hotel Klausnerhof, you can settle your invoice via cash, debit card, or credit card (VISA or Mastercard). An international ATM is within the Hotel's reach.
Room requests
Thank you for understanding that we cannot guarantee room numbers and floors. Of course, we assure the booked room category.
Surcharges / reductions & other
Unused services of the arrangement or included services cannot be replaced or refund
Surcharge single room 40.00 euros per day
Surcharge short term stay less than 3 days 5.00 euros per person
Bookable breakfast 18.00 euros
Bookable lunch box 8.00 euros
Dogs 20.00 euros per day excluding food