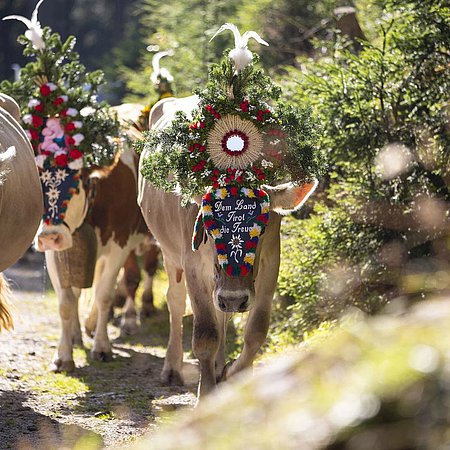 "Almabtrieb" Cattle Drive in Hintertux
19.09.2023 - 24.09.2023
5 nights
from 480 €
Price per person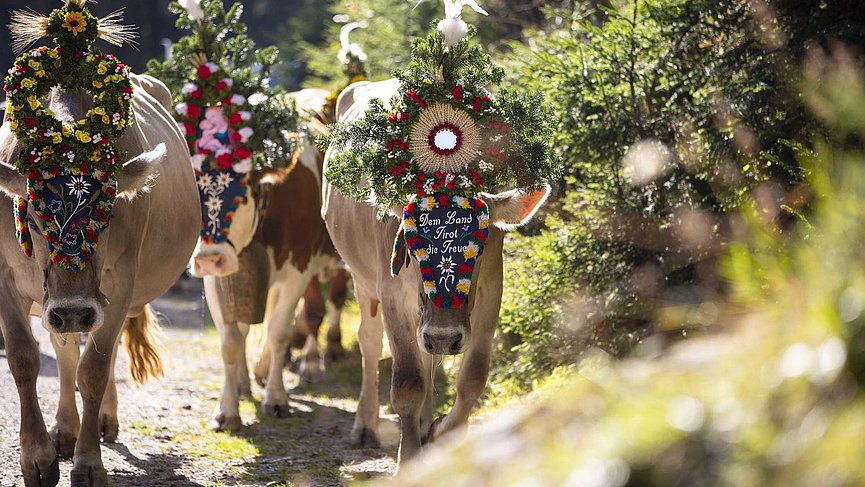 Great entertainment and a magnificent atmosphere in splendid autumn scenery.


The highpoint is when the cattle are herded down from the Bichlalm, for which the cows are adorned with flowers and embroidered yokes as they make their way back to their farms down in the valley. You can see the animals at close hand at the festival grounds in Hintertux.
Included services
Services included in the offer:
Klausnerhof´s gourmet board and inclusive services
Convivial and companionable hikes with Frieda
BBQ on the alp
Free hire of walking and hiking equipment (backpacks & poles)
We can then look forward to the 35. Hintertux Oktoberfest with great bands and the traditional Hintertux "Almabtrieb" cattle drive from the Bichlalm (23.09.2023) at the weekend.
Other periods of the offer:
5 nights from 19.09.2023 - 24.09.2023